EHF Champions League
Four teams remain undefeated after round 3
Round 3 of the DELO EHF Champions League group phase got underway on Saturday, with wins for FTC in MOTW plus Krim, Dortmund and CSM. On Sunday there were comfortable wins for Györ and Esbjerg, with closer matches for Odense and Metz.










SUNDAY 26 SEPTEMBER
18:20
Round 3 is over. It's been another weekend with a few surprises - particularly in group A yesterday as FTC won MOTW in Rostov, and Dortmund beat Brest Bretagne. 
These two sides, along with Györ and Metz, remain undefeated after three rounds. Read today's match reviews below.
The competition resumes in three weeks. Highlights will include Odense vs Györ, Dortmund vs CSM Bucuresti, and FTC vs Esbjerg as teams look to keep on adding points to their tally. Join us again on Saturday 16 October for more DELO EHF Champions League drama. 
I am a bit sad because we played very good in the first half, but these 30 minutes were not enough. It doesn't matter, it is only the beginning of the Champions League, we continue to work together.
17:53
Here's a round-up of all the results from two great days of handball. We've had some proper nailbiters as well as some more comfortable wins. The season is beginning to hot up.

17:35 | FULL-TIME
The previous lowest-scoring encounter between Metz and Vipers was a 26:17 win by Metz in November 2019. Today beats that. Metz finishes the game with a 53 per cent shot percentage, compared to just 38 per cent for Vipers.
And while Katrine Lunde's 30 per cent save efficiency is nothing to be sniffed at, Hatadou Sako's 45 per cent rate is extraordinary. She saved 14 goals out of 31 shots and that is largely the reason for the scoreline.
What a second half from the record champions. They turned on the after-burners and stepped out to a commanding lead - CSKA couldn't keep up, and record their third loss against Györ in four encounters. That puts the Hungarian club top of group B with three wins, a place they are very used to being. 
Dione Housheer gets to celebrate a win on her birthday, and gets a bunch of flowers too - a nice touch from Sävehof.
It's the Danish side's second win this season, and remarkably both have been away matches. It's also their highest DELO EHF Champions League score, the previous high being 36 goals against Vipers in March this year.
17:17
Heading into the last 10 minutes, Györ have taken a solid seven-goal lead over CSKA. It would be hard for the visitors to come back now.
It's slightly different in the other matches. Odense have a five-goal advantage over Sävehof, despite yet another amazing game from Jamina Roberts - nine goals so far. The Sävehof keepers are simply letting too many goals in.
Meanwhile, Metz are three up on Vipers, with missed shots frequent from both teams in what is looking like being one of their lowest-scoring encounters.
17:07
The Metz-Vipers match continues to be incredibly low-scoring. It's now 18:15 after 42 minutes. And Hatadou Sako is playing brilliantly.
17:00
CSKA met Györ three times last season, which was their DELO EHF Champions League debut. After a thrilling draw in the first match, they went on to lose twice to the record champions, including in the 3/4 placement match at the DELO EHF FINAL4. 
Perhaps with that defeat still fresh in their minds, the Russian club are battling hard tonight. They have drawn level several times, and while Györ keep pulling away again to a two-goal lead there's really not much in what is a fast-paced game.
Not everything went smooth for Györ in the first half, as they missed two penalty shots, and Veronica Kristansen got a red card for hitting Polina Kaplina's face with the ball. The home side still lead by two goals, but nothing is yet clear in this game; CSKA's summer signings Ana Gros and Karina Sabirova are prolific in attack, and Kaplina is doing a decent job in goal.
16:37 | HALF-TIME
METZ HANDBALL 14:9 VIPERS KRISTIANSAND
Vipers' efficiency statistics are far below those of Metz, and Hatadou Sako is on fire between the posts - as a result, Metz lead the defending champions at the break. Apart from Sako, there is no one stand-out player yet for Metz, with this being a good team performance.
GYÖRI AUDI ETO KC 17:15 CSKA
CSKA kept pace with their hosts for much of the first half, but a few little mistakes have put Györ ahead at the break. This is despite Veronica Kristensen being handed a red card almost 20 minutes into the match.
IK SÄVEHOF 16:19 ODENSE HÅNDBOLD
Odense had a slow start but have recovered and taken control with better attack and significantly better goalkeeping. Most of the visiting team have scored already.
16:20
Vipers have scored five goals in the first 17 minutes, and three of them are from Nora Mørk. However, it's now over seven minutes since her teammate Bella Gulldén found the net, and Metz have taken a 9:5 lead.

16:13
Sävehof are the only team to have managed to pull away from their rivals, although Odense have pulled back from a three-goal deficit to just one. Birthday girl Dione Housheer has scored three.
Meanwhile Metz lead Vipers and Györ CSKA by single goals.
16:02
The home teams are the first to score in all three matches, although Vipers began with possession against Metz. Hatadou Sako saved Ragnhild Dahl's first attempt at goal.
15:45
There are not one but two birthdays being celebrated today by players about to take to the court. 
Metz centre back Bruna de Paula is 25 today, and Odense right back Dione Housheer is 22. Happy birthday to both of them - will they get a win as a present?
15:40
On to the next matches! You have three to choose from: Metz vs Vipers, Györ vs CSKA, or Sävehof vs Odense. 
15:31 | FULL-TIME
An emphatic victory for Esbjerg lays to rest any ghosts from last week's defeat to Brest. Left wing Beyza Türkoglu, who joined Esbjerg this season from Kastamonu, has her best game yet in the Champions League with six goals, and Dinah Eckerle finishes with 11 saves. 
The result puts Esbjerg third in group A with four points and a +13 goal difference.
Buducnost will have to go back home and work out what they can do to beat Rostov next week.
15:22
Marit Røsberg Jacobsen is now the only Esbjerg player not to have scored a goal in a what has become a dominant performance from the Danish club. Not only is their attack substantially more efficient than Buducnost's, Dinah Eckerle is on a 39 per cent save rate. This will be a huge win.

15:08
Things have gone from bad to worse for Buducnost: both Nadja Kadovic and Matea Pletikosic receive two-minute suspensions, within seconds of each other. Henny Reistad nets the penalty and Esbjerg are 10 goals up and looking to add to that.
14:59
After a 3:0 run by Esbjerg Bojana Popovic calls an early timeout. Lots of intensity in her chat to her team; clearly Popovic is hoping it's not too late to get Buducnost fired up and back in the game. 
14:52
Tatjana Brnovic immediately gets Buducnost off to the right sort of start in the second half with a goal within the first 20 seconds of the game resuming. They need more of the same, soon.
It was clear who the favourite was prior to the throw off and all the maths were right after the first half. Esbjerg have been constantly finding new ways to frustrate Buducnost's defence, distributing the ball excellently in the first half. The gap is only six goals, but Buducnost's 42 per cent attacking efficiency is really denting their chances of taking something from this game. Esbjerg are looking comfortable in the lead.
14:36 | HALF-TIME
TEAM ESBJERG 16:10 BUDUCNOST BEMAX
Esbjerg are playing aggressively, backed up well between the posts by Dinah Eckerle, and it's paying off with a handy lead at the break. It looks like the home team are on for their biggest score of the season so far - and Buducnost for their third loss.
14:22
Esbjerg's season top scorer, Henny Reistad, hammers home only her second goal of the match and the home team move to a six-goal lead after 19 minutes. Buducnost continue to struggle to find a way past a tough Esbjerg defence.

14:15
Esbjerg are playing with a small squad of 13 today (11 field players and two goalkeepers). So far, seven of the field players have scored, compared to just four Buducnost players hitting the back of the net for Buducnost. 
It will be interesting to see if the lack of depth on the bench has any impact later in the match - but if Esbjerg can extend what is currently a four-goal lead, it might not matter.
14:07
A little over five minutes in and Esbjerg are finding the goal a bit more easily than Buducnost, scoring more quickly when they do have possession. A couple of missed shots by Buducnost and a save from Dinah Eckerle have put the home team up 5:2.
13:52
Pre-match coverage has begun on EHFTV with the players' arrival, everyone in high spirits and Esbjerg's Line Myers coming in with her baby in a bear onesie. Of course her focus will now be on winning the match!
13:30
Neither Buducnost nor Esbjerg have had the start to the season they would have wanted. Having lost their first two matches, Buducnost are in danger of repeating their worst start to a Champions League season, losing three times in 2004/05.
If Buducnost can break that losing run today it will be their 150th win in the Champions League.
Although Esbjerg beat CSM Bucuresti in round 1, they have scored the lowest number of goals so far this season - 45. They come off a 23:26 away loss to Brest Bretagne last week, and are still missing Dutch back Estavana Polman, who is recovering from knee surgery.
13:15
First up today is the round 3 match between Esbjerg and Buducnost, and here are the squads for that match.
13:10
It's Sunday afternoon, so that calls for more DELO EHF Champions League action - and there's plenty of fun ahead.
At 16:00 CEST Metz host defending champions Vipers in the French team's first home match of the season (after the postponement of their round 1 match with CSKA). These two sides have a pretty even Champions League history. In six games, Metz have won three, Vipers two, and one game ended in a draw.
Earlier this week we published an interview with Metz's young captain Meline Nocandy, who talked about her new responsibilities and the energy with which her team attacked last week's match in Odense. Worth a read to start off your afternoon.








SATURDAY 25 SEPTEMBER
20:20
We leave you tonight with the match reviews from those four matches - check them out for facts, stats and analysis on the games.
Tomorrow we'll be back from 13:00 CEST with plenty more coverage as the round wraps up with another four matches, including our second Hungarian/Russian clash of the weekend as Györ host CSKA. 
20:00
Every win in the DELO EHF Champions League is worth celebrating, and Dortmund enjoyed today's.
19:42
That was a truly excellent afternoon of handball. Every match had lots of drama and there were definitely some surprises and superb performances. 
The question is, which result was the most surprising? FTC's MOTW triumph, Dortmund's defeat of Brest, the close match between Kastamonu and Krim, or CSM's victory over Podravka? Vote now!
19:31 | FULL-TIME
Dortmund have just proven their draw with FTC in round 1 and last week's win against Buducnost were no flashes in the pan. This season, they mean business and beating last season's runners-up is a massive message to the rest of group A. They join FTC with five points at the top of the group.
Podravka have also stepped up this season, as demonstrated by their ability to go toe-to-toe with CSM for so long. But when Bucuresti's talisman Cristina Neagu started scoring she didn't stop, and with a massive 14 goals she makes the different for the visitors. CSM take their first points of the season.
19:25
Dortmund are holding on impressively and Brest are, frankly, out of time. The German club look to be enjoying themselves greatly and are putting on an excellent show for the spectators able to be in the arena.

19:17
Before tonight, Cristina Neagu had scored only four goals in the first two matches of the season. She's netted 12 against Podravka (eight field goals and four penalties) and that is helping CSM now stay just ahead of their hosts. But with 10 minutes left to go, don't count out a late Podravka fight back.
Meanwhile, CSM's fourth goal of the match was their 2,500th in the DELO EHF Champions League. Wow.

19:10
Late, but not too late, Brest are coming back. They closed a seven-goal gap to three with increased defence. With 13 minutes still to go there's loads of time left in this exciting match.
19:00
Adrian Vasile has brought Tess Wester on, but she's not actually finding much more success than Jelena Grubisic in the first half and CSM are unable to move decisively away from Podravka.
Brest have also changed goalkeepers for the second half with Cleopatre Darleux replacing Sandra Toft - yet Dortmund continue to dominate.
While CSM had trouble in the first half, but still managed to take the lead, the biggest surprise is Dortmund. The German champions took advantage of Brest's away game woes and hold a comprehensive lead, heading to their best-ever start in the competition. Is it time to take Dortmund seriously? The second half will let us find out.
18:40 | HALF-TIME 
BV BORUSSIA 09 DORTMUND 15:9 BREST BRETAGNE HANDBALL
Almost exactly a year ago, Dortmund lost to Brest by 12 goals at home - but they don't look like that will happen tonight. Brest cannot stop the goals from coming, and Yara Ten Holte is outclassing Sandra Toft in goal too. 
HC PODRAVKA VEGETA 15:16 CSM BUCURESTI
Dejana Milosavljevic is top scorer so far with six goals, but the rest of her team are lagging a bit behind and CSM came into gear in the second quarter. Cristina Neagu is being effective both scoring and assisting.

18:30
Brest are not having a good day. Their shots are either going wide, or being saved by Yara Ten Holte, and Dortmund lead by five goals.

18:20
Based on previous results, you would expect the two visiting teams to be the favourites for both these matches, but the home sides are not letting that bother them.
Podravka are having a little more trouble with CSM than Dortmund are with Brest, but still hold a slender lead as the clock ticks past 18 minutes.

18:08
Podravka have had a brilliant start, racing to a 4:0 lead before Cristina Neagu finally gets CSM on the scoreboard.
It's closer in Dortmund, but again the home team lead (5:4).
17:55
On to the next two matches of the night. Both are group A. Podravka host CSM Bucuresti, and Dortmund host Brest Bretagne.
Podravka have won one match (beating Buducnost 29:22 at home) but lost to FTC 27:33 away last week
CSM have never started a CL with three straight defeats, but have lost against Esbjerg and Rostov in their two matches so far this season
CSM's fourth goal will see them get to the 2,500-goal mark in CL history, only the 13th team to reach that milestone
Dortmund's Alina Grijseels is the leading scorer in the CL, with 20 goals
Brest have never lost a game in European competitions against German opposition, securing five wins and one draw – which was against Dortmund last season (33:33)








17:48
Player of the MOTW tonight was FTC's goalkeeper Blanka Bíró, who produced a stellar performance with 13 saves from 31 shots - 42 per cent.
17:37 | FULL-TIME
That's the lowest-scoring DELO EHF Champions League game that Rostov have ever been involved in, with just 39 goals - the previous combined low score for a Rostov match was 42. Their own lowest score ever in the competition was 18 goals in an 18:26 loss to Metz back in 2019. This was also the lowest-scoring match between Rostov and FTC.
It was a strange match in many ways, with long periods without a goal from either team, but ultimately FTC proved just a little stronger. It's the first time since they met in the Cup Winners' Cup Last 16 in 2012 that FTC have beaten Rostov, and for now it puts them top of group A.
Kastamonu win the second half, but Krim take the match. Katarina Krpez-Slezak was particularly strong today, scoring nine out of 11 goals, but Krim's superior goalkeeping also made a difference. Kastamonu look very disappointed. It's their second home defeat and their third loss in three Champions League games.
17:27
An excellent bit of play by FTC finished by Katrin Klujber give the visitors a one-goal lead and Per Johansson calls his last timeout for Rostov. Thirty seconds to save the match.
17:20
It's level in both matches! Rostov and FTC are on 17 goals each, Kastamonu and Krim 21. 

17:11
Polina Kuznetzova fires an in-flight rocket from the wing, which Blanka Bíró saves with her forehead. She seems fine as she talks to the referee and stays on court as the ball goes back the other way, and Rostov then regain possession. Eventually Iuliia Managarova breaks the extended period without any goals at all. It's an intensely physical and still low-scoring battle.
17:03
FTC came out of the dressing rooms fired up to continue where they left off - and they have extended their lead to five goals already. There's a certain amount of frustration showing on the Rostov players' faces as they can't find a way through the FTC defence or past Blanka Bíró in goal.
16:48
During half-time, a couple of videos showing how the matches are playing out at the moment.
First up, here's how FTC took back the lead against Rostov. They carried this momentum and aggression through to the break.

For Krim, Maja Svetik's early goal is a good example of their form this evening, which currently seems to be putting them in the driving seat going into the second half.
Her transfer from HC Lada this summer might have flown under the radar, but goalkeeper Anastasiia Lagina is really lighting up Rostov's defence this season. After a superb game against CSM Bucuresti last week, the 26-year-old goalkeeper has saved six shots for Rostov in the first 16 minutes, for an otherworldly 60% saving efficiency, and added an open goal shot.

"But what really surprises is Rostov lacking their usual attacking efficiency. The Russian side went 14 minutes without scoring a goal, prompting a 5:0 run for FTC that has turned the game on its head.
16:38 | HALF-TIME 
ROSTOV-DON 8:11 FTC RAIL-CARGO HUNGARIA 
This is turning out to be a fascinating, if low-scoring, MOTW. Despite FTC taking the lead into the dressing rooms, neither side have conclusively gained the advantage and if the second half is as tight as the first expect it to go all the way.
KASTAMONU BELEDIYESI GSK 9:12 KRIM MERCATOR LJUBLJANA
Another low-scoring match is going on in Turkey. The home team had the early lead, but Krim wasted no time getting back into it. They led by as many as four goals four minutes before the end of the half, but a penalty scored by Kastamonu's top scorer Jovanka Radicevic got them back to a three-goal advantage into the break. 
Krim currently do look more comfortable, and more likely to take the two points.
16:33
Owch! Anna Lagerquist gets an (accidental) ball to the head and goes down hard before getting up and heading off the court. 
16:27
A remarkable turn of events in Rostov. While the home team seemed to have found their groove, FTC's time-out has brought on a run of five goals for the visitors. Rostov haven't scored for over 13 minutes, and FTC lead 8:6. Their incredibly talented German left back Emily Bölk has scored half their goals so far.
16:20
Earlier we shared the interview with Eduarda Amorim in which she talked about her first couple of months at Rostov. Looks like she's right at home there!

16:13
Slowly but surely, Rostov are taking control. A 3:0 run gives them a 6:3 lead over FTC. After a good start, Blanka Bíró isn't having much luck stopping the home team's shots, while Anastasiia Lagina has blocked five out of seven of FTC's attempts. FTC call a timeout.
16:03
And we're off!
Early days in Rostov and a few small errors from both teams. A steal by Beatrice Edwige looks set to go in but Blanka Bíró deflects; at the other end, Grace Zaadi fouls and Angela Malestein scores the penalty to put FTC 2:1 ahead. But there's not much in it so far.
15:56
The teams in Rostov and Kastamonu are warmed up and play begins soon. Make sure you're tuned into EHFTV or your local broadcaster.
15:45
A few stats from our round preview for the first couple of matches, which are now only 15 minutes away:
Rostov and FTC have met 13 times, and FTC have won just one game
Angela Malestein has scored 15 goals already for FTC this season
in group B, Kastamonu and Krim have never played each other before
both teams are still hunting their first win of the season
Kastamonu's Slovenian centre back Nina Zulic played for Krim in the past, between 2017 and 2020
15:37
Here's Rostov's line-up for MOTW. There's no Ksenia Makeeva this week, but 22-year-old centre back Milana Tazhenova gets her first Champions League start of the season.
15:30
Earlier today Anja Althaus caught up with Vladlena Bobrovnikova and a Rostov-Don superfan for the Super Fan talk on Instagram. Catch it now and also the rest of the pre-MOTW build-up.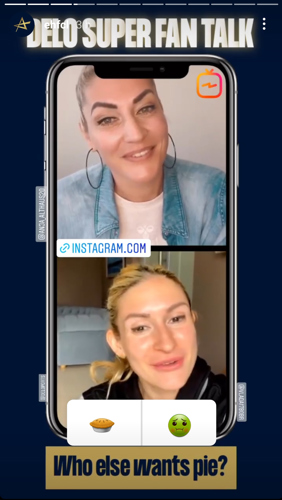 15:15
Happy DELO EHF Champions League Saturday!
It's round 3 of the 2021/22 group phase and ahead of us this afternoon we have three group A matches plus one from group B. 
Rostov-Don and FTC Rail-Cargo Hungaria headline today's action with Match of the Week; after two rounds, they are first and second in group A.
Rostov won round 1 against Brest Bretagne 26:24 and followed up last week with a 30:27 away victory against CSM Bucuresti. FTC drew 25:25 with hosts Dortmund in round 1, and last week beat Podravka 33:27. 
To start off with, check out this great interview with Rostov's new star signing Eduarda Amorim, who says her move from Györ has been excellent so far.